Is your kitchen becoming messy? Do you feel there is little space in it? Small kitchen no doubt is easy to handle but when it comes to appearance, the tiny space looks unfriendly and hostile.
Besides the budgeting aspects, the restrictions are so that you are not able to expand the space of your kitchen to achieve more occupancy. Accordingly, there is a need to think about it. Therefore, the ideas are natural phenomena to come to mind. 
I am here presenting the following 13 smart ideas that are based on the experimental approach and easy to adopt. Hopefully, they will help you in overcoming the problem of tiny spaces. So, Let's discover them.
1. Lighting
Providing adequate lighting arrangement can give a larger look. Therefore, the selection of lighting is no longer a big deal. Accordingly, you can illuminate your small kitchen with multiple types of ceiling lights. It may be recessed lighting, flush mounts, and semi-flush mount ceiling lights. Moreover, the undercabinet lights are also helpful in keeping your kitchen oversize. It is the best approach to give every corner a light. The ideas for suitable lighting arrangements give your small kitchen a modern aesthetic
2. Classic Style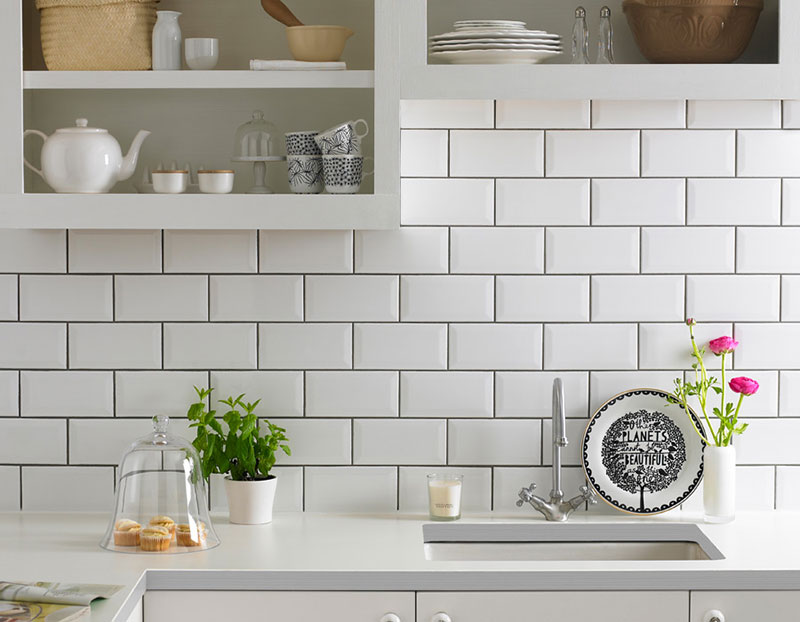 The arrangement of the tiles should keep horizontal. However, the pre-planned placement of walls and floor tiles can make your kitchen have a wider and bigger look. Experimentally, it is observed from many practises that the selection of light colours tiles can help in attaining a bigger appearance.
3. Colours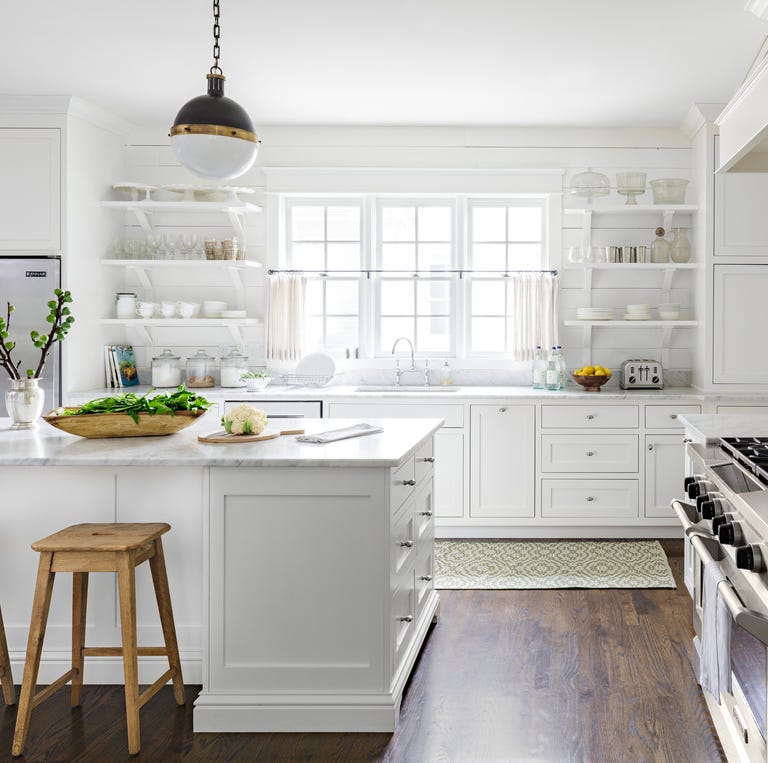 Colours are creating appealing views. Moreover, colours give viewers space for the drive-in. By applying light colours in the small kitchen, provide your visitor or guests to get retained in. Besides, they are just trying to find the way for another world of relaxation and charm. Accordingly, the soft tone colours such as off-white, blue, and green provide more inviting and ideal effects in your kitchen.
4. Mirror Backsplash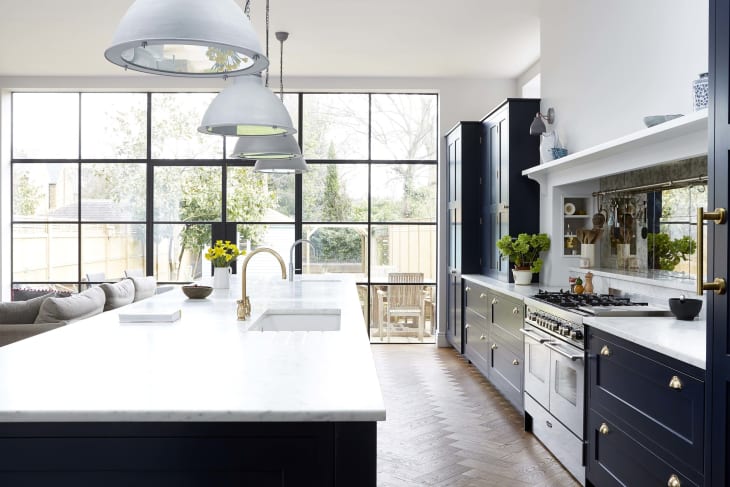 What if you remove one of the walls of your kitchen and get a wider area. But, this can happen by providing a mirror backsplash on either of the walls. It gives a beautiful, wider and gleaming look. However, if you have your kitchen on the rooftop or in front of the lawn, the best option is to have a backsplash facing it. The landscaping and green nature can give you an extra-large beautiful view.
5. Avoid bulky Kitchen Accessories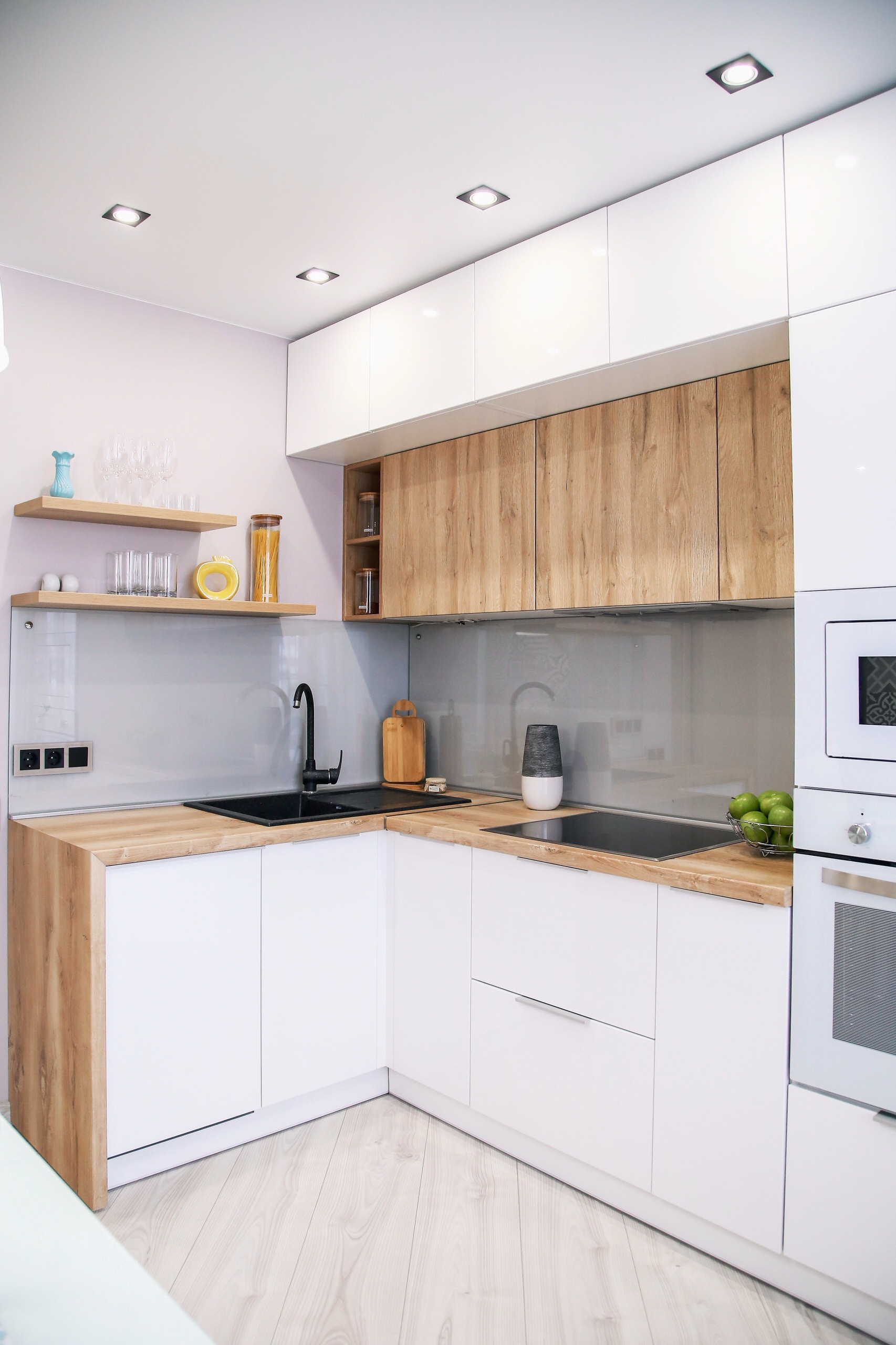 Keep your top slab empty or filled with small accessories. It is recommended to have wider space, you need to be choosy in the selection of kitchen accessories. Meanwhile, you should focus on what you need rather than occupying the spaces with bulky accessories and hardware. Keep it as simple as you can.
6. Use of Beautiful Arts
Pictures of natural features, a beautiful piece of art, or landscaping images can play a vital role in maximising the appearance. Furthermore, you can also place some beautiful art in different colours. So, it is the most suited option to have white colour when you are feeling it is very tiny and put an art image that is subject to get all the attention of your guests or visitors on that wall rather than to see all around.
7. The Mirrors
You have seen mirrors in bedrooms and bathrooms but using them in the kitchen can help you in having it spacious by its reflection. So, when a mirror is placed on either wall, reflecting the sitting arrangements, tables and worktop, visualizing the consistent reflection makes a feel of having a bigger area covered.
8. Surface Reflections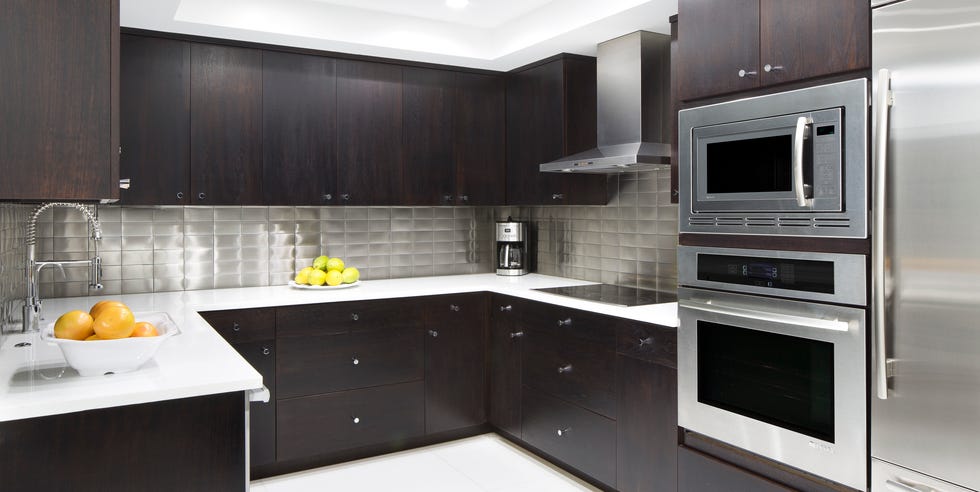 Similarly, in addition to the mirrors, the reflective surfaces used in the kitchen, you can also observe the bigger look. You can use Glass Tiles on walls, Shiny Floors, glossy paint, stainless steel appliances, Glossy Cabinets.
9. Ombre Effect in the Kitchen
In addition to the above ideas, creating Ombre Effect, the available space can become bigger. , having the colour gradient of the same colour family of different elements, i.e., Walls cabinets, slab top, furniture and accessories, you are going to have an ombre effect for your kitchen.
10. Smooth and Glossy Kitchen Cabinets
The smooth and glossy cabinets are providing the illusion of a longer and bigger cabinet area. Therefore, get extra spaces covered with cabinets. Moreover, try to extend cabinets up to the ceiling to achieve a sleek visualization of perfect cabinet geometry.
11. Use Of Wallpapers
If you are going for wallpapers instead of colour then select these from the light coloured range. Therefore, the design should be selected having the small graphics print on it. So, by having an appropriate design, you can get success in making your kitchen bigger.
12. Small Kitchen with Peninsula
The addition of a peninsula in a small kitchen will help to extend the space and layout. The Peninsula acts as the room divider that separates the kitchen from a dining or living room area. The peninsula is usually in L-Shape or U shape. The Multifunctional Kitchen Islands With Seating also provides a modern feel and a new era style.
13. Connection with Living Room
If you have an open kitchen, so, try to extend its continuity with the living room. The uniform colours and lighting patterns also support the smaller view to becoming a larger one. This smart trick is going to give you a wider space and a bigger kitchen illusion.
In conclusion, the above smart ideas are so arranged that you can easily apply them in your kitchen without considering the overwhelming cost impact. You can adopt these ideas during the design phase, construction and as well as renovation of your kitchen.
So, I believe that these ideas are going to help you a lot in having a bigger look. So, share your views and idea that is most suited with your kitchen in the comment section below. Share it with those who are facing the same issues and the most important one when you have adopted any of them don't forget to share your results with other readers.